"And not only so, but we glory in tribulations also: knowing that tribulation worketh patience; and patience, experience; and experience, hope: And hope maketh not ashamed; because the love of God is shed abroad in our hearts by the Holy Ghost which is given unto us." —Romans 5:3-5 KJV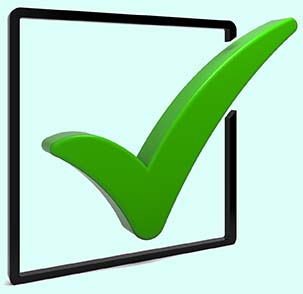 Remember your school days? After having numerous lessons, the teacher would give a test. Our answers would show if we had really learned the material. It is somewhat similar in our spiritual lives, except the tests are often what the Lord uses to teach us and help us to grow. We are in training, but the goal is not to have a diploma handed to us. Instead, the goal for the Christian is to be more like Christ. The Father has predestinated us "to be conformed to the image of His Son, that He might be the firstborn among many brethren" (8:29).
We are in God's school; and the circumstances of our lives, though often at the time we do not understand them, all serve God's purpose. The previous verse in Romans says, "We know that all things work together for good to them that love God, to them who are the called according to His purpose" (v.28). The first part of the verse could be translated as "We know that God works all things together for good." He is the One who is working, and the tests or trials in our lives are part of His working. Therefore we glory in tribulations, not because they are good in themselves, but by reason of the good fruit they produce in our lives: patience, experience with the Lord, hope or confident expectation in Him, and a greater enjoyment of God's love.
Looking at Hezekiah, we desire with the Lord's help to consider briefly the tests he faced and the fruit that was produced in his life. His example is given for our edification, exhortation and comfort (1 Cor. 14:3).
The Assyrian Attack
Hezekiah had seen the Assyrians conquer Samaria in his sixth year as king (2 Ki. 18:10). In his fourteenth year the enemy came against him and was successful in capturing all the fortified cities of Judah (v.13). What a test for his faith! What would he do? Proverbs 3:5-6 tells us to trust the Lord and not to lean on our own understanding. Rather, we are to depend on Him to direct our steps. Hezekiah, unfortunately, did not at first heed this advice. Instead of praying or seeking the Lord, he tried to rely on his own wisdom and resources to escape the trial. He attempted to bribe the king of Assyria to keep him from coming to Jerusalem. The result of this was that the temple and the king's house were impoverished while Sennacherib the king was enriched. Hezekiah even stripped the gold from the temple doors to pay him (2 Ki. 18:16). It was no use. The enemy still came to Jerusalem!
Whom Are You Trusting?
The king of Assyria then sent his servants against Jerusalem with a great army. The Rabshakeh, a title for one of this king's servants, was the spokesman. After asking, "Now on whom dost thou trust?" (v.20), he suggested three possibilities:
Your own strength (vv.20,23),
Egypt (vv.21,24), and
The LORD (vv.22,30).
In the difficulties of life, whom do we trust? Hezekiah had already shown the folly of the first option, and the Rabshakeh rightly spoke of the foolishness of the second. For Egypt, in the Word of God, is a well-known type of the world. May we not trust in "Egypt" for our help either!
The Rabshakeh tried to weaken any confidence that Hezekiah and his people might have in the LORD by telling them, in effect, that He was against them. Don't ever believe such a lie! Circumstances may all appear to be against us, but our God is for us (Rom. 8:31). Let us steadfastly trust Him.
Hezekiah Seeks The LORD
No longer trusting his own wisdom or strength, Hezekiah went to "the house of the LORD," another name for the temple. While doing so, he passed the doors which he had earlier stripped of gold to send to this particular enemy. He realized his mistake and humbled himself before the LORD, as seen by the sackcloth. But instead of praying himself, he sent messengers to ask someone else, Isaiah, to pray (2 Ki. 19:1-2).
Earlier when Hezekiah had tried to take matters into his own hands, there was no answer from the LORD. But this time the LORD answered His dependent servant: "Be not afraid" (v.6). It is comforting to know that the LORD knew Hezekiah's heart and that He knows our hearts too. When we are fearful, He sees and seeks to reassure us. He is in control.
The LORD then told Hezekiah that this conflict was not simply the king of Assyria versus Hezekiah, but it was between Sennacherib and God Himself. "The servants of the king of Assyria have blasphemed Me" (v.6). There could be no question of the outcome! God declared, "I will send a blast upon him … I will cause him to fall" (v.7)
We might expect after such an announcement that all would be over: the enemy removed and His people at peace. Yet we find that the Assyrian army did not leave. In fact, the king of Assyria seemed to grow bolder. The LORD in His love and wisdom had more for Hezekiah to learn.
The king of Assyria sent messengers to Hezekiah with a letter which not only challenged Hezekiah's trust in God by saying, "Let not thy God deceive thee" (v.10), but it also directly challenged God Himself. He added a personal threat to Hezekiah: "Where is the king of Hamath" (v.13) and the other conquered kings? In other words, the other kings are gone and soon you will be too.
How did Hezekiah respond? He grew bolder, going into the temple and spreading the letter before the LORD – putting the matter entirely in His hands. And now, too, he himself prays. This may be one reason why this trial was extended, so Hezekiah would grow in confidence in the love and grace of God. It is wonderful to have other believers pray for us, but may we never forget the great privilege that every believer has to come to our God and Father in prayer, speaking to Him as one of His beloved children (Jn. 16:23-27). We may come boldly unto the throne of grace (Heb. 4:16).
In His answer, the LORD assured Hezekiah that He had heard his prayer (2 Ki. 19:20). Then He shared with him that He fully knew the thoughts and devices of the enemy (vv.23-24). The LORD also told Hezekiah His thoughts about the situation (vv.27-28,32-34). Whose thoughts would stand? We can say in the language of the New Testament, "If God is for us, who can be against us?" (Rom. 8:31).
The time of trial came to an abrupt end with the destruction of the Assyrian army and then of Sennacherib himself (2 Ki. 19:35-37). We may not always understand God's ways, but He sees in His wisdom and love when we have learned the needed lessons and He is able to bring the time of trouble to an end immediately. Let us be encouraged and comforted.
His Sickness And Writing
We are told that it was "in those days" (20:1) that Hezekiah became sick. In other words, his sickness unto death came at the same time as the Assyrian attack. The Bible confirms this by telling us that the siege of Jerusalem came in the 14th year of Hezekiah's reign (18:13). It also says that after his sickness 15 years were added to his life (20:6). Since he reigned a total of 29 years until his death (18:2), his sickness must also have occurred in the 14th year of his reign. In 2 Kings 20:6 we find added to the promise of healing a promise to deliver the city. This confirms that both trials occurred at the same time.
The point is this: Do you ever feel like the trials and difficulties of life pile up one on top of another? Hezekiah must certainly have felt that way. He was sick unto death and the city was surrounded by the enemy. Who could deliver from such a situation? Only God could do that. May we be impressed with the greatness of our God, who is able to deliver us (2 Cor. 1:10).
We must understand the difference in the view of death between what was known in the Old Testament and the fuller light that has come in the New Testament. For us, death is to be "absent from the body and present with the Lord" (5:8). We know that to die is gain for a believer (Phil. 1:21), as compared with living in this world where Christ is absent. However, the Lord leaves us here for a time, as with Paul, that we may serve Him (1:22-26). For Hezekiah and other Old Testament believers, although the truth of resurrection was known (Job 19:25-27), there was still a great fear of death (Heb. 2:14-15). Today we need not be afraid.
Notwithstanding this difference, we find that the power of prayer is the same. Hezekiah prayed and the LORD answered and healed him. Of course, the Lord does not always give healing in this way. He may give strength to endure the illness or He may heal by bringing a believer home to Himself. Our part is to pray and leave to His loving and wise heart to do what is best. Note that they placed a lump of figs on the king's boil (2 Ki. 20:7). It is not wrong to use medicines. The Lord can use them as He did here, but let us be sure to give Him the credit for healing.
In Isaiah 38:9-20 we find what Hezekiah wrote after the LORD had healed him. It describes the painful exercises he went through when he learned that death was imminent, but it ends in a triumphant note of praise as a result of his healing. Hezekiah was full of praise to the LORD for his deliverance. May our hearts too be full of praise as we appreciate all that the Lord has done for us. Also notice verse 17: "Thou hast in love to my soul delivered it from the pit of corruption: for Thou hast cast all my sins behind Thy back." As a result of his sickness he came to a greater appreciation of the LORD's delivering power, His love, and the fact that his sins were forgiven. Hezekiah's relationship with the LORD had grown through his experience of the sickness and healing.
The Babylonian Ambassadors
The first two trials that Hezekiah faced helped him grow in his relationship with the LORD. Neither one was a punishment or chastening because of sin in his life. However, the third test was given to show Hezekiah how his heart had wandered from the LORD. Connecting 2 Chronicles 32:25-26,31 with 2 Kings 20:12-19, we learn that sometime after being healed from his sickness, rather than being filled with gratitude, he was full of pride. Instead of saying, "Look at what the LORD has done for me," Hezekiah simply said, "Look at me!"
Before we are too hard on Hezekiah, we must look inside ourselves. Sometimes we may not even be conscious that our hearts have wandered from the Lord. But, because He loves us, He allows a test to come – maybe even allowing us to fail – in order to expose to us that we are not as near to Him as we once were. It would appear that this was the case with Hezekiah. We are told that "God left him, to try him, that he [Hezekiah] might know all that was in his heart" (2 Chr. 32:31).
So the test came. Previously, when the Rabshakeh brought a threatening letter from the king of Assyria, Hezekiah took it and spread it before the LORD. This time, when the ambassadors came from Babylon with friendly letters and a gift, Hezekiah invited them into his home and showed them all he possessed. He did not spread their letters before the LORD in order to know what he should do. This is a lesson for us: Be on guard, not only against a hostile world, but also a friendly one.
In addition, we do not read that when speaking to the ambassadors Hezekiah ever gave the LORD the credit for his healing or his wealth. After the Babylonians left, our faithful LORD sent Isaiah to ask Hezekiah what he had done and to announce His discipline upon him. Isaiah told Hezekiah that all he possessed would be carried away to Babylon, including his sons, or descendents (2 Ki. 20:16-18). We see this fulfilled in 2 Kings 24:13 as to his possessions and in Daniel 1:3-6 as to his descendants.
Hezekiah submitted to what the LORD told him (2 Ki. 20:19). Likewise for us, may we learn to submit to the Lord's discipline in our lives. We can infer from 2 Chronicles 32:26 that the Lord's message contributed to Hezekiah's humbling himself before the LORD, which doubtless led to a restoration of the joy of fresh communion with Him.
Summary
Hezekiah grew from trusting in himself to fully trusting in the LORD, and from asking others to pray to confidently praying himself. He learned more about the love of God and the forgiveness of sins through the healing from his sickness. We have seen the LORD in His faithfulness allowing a test to expose to Hezekiah the condition of his heart, which led him to humble himself so he could be restored to communion with the LORD.
When we pass through a trial, may we not despise it (Heb. 12:5-6). Rather, seek grace from the Lord to sit at His feet and learn from Him what He would teach us. After Hezekiah's sickness, he could write "He hath both spoken unto me, and Himself hath done it" (Isa. 38:15). May we be encouraged. The same One, the Son of God, who sustained Hezekiah through the difficult trials of his day, is the same who will walk with us through whatever difficulties we may have to face. He is the same, yesterday, today, and forever! (Heb. 13:8).
By Kevin Quartell
For Enquiries, contact:
Tests Administrator,
ASSURE Educational Services
07063397940, 08050701465
[email protected]