I want to finish well; I want to win this race
Still leaning on … His amazing grace.
I want my last few miles to testify that God never fails.
I don't want to fall down this close to the line –
I want to finish well!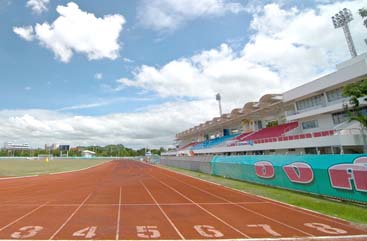 The words in this song, used by permission from Steve and Annie Chapman, express an interesting point that most of us older Christians probably don't think much about even though we should. Just because we may have been walking close to the Lord for a good number of years, there is no guarantee that we will not slip and fall into temptation or even go astray. This chorus should be the prayer of each of us who are older.
Believers with children regularly supplicate [earnestly ask] the Lord that their young ones do not turn from the ways of their upbringing and forsake the Savior. This is totally proper and appropriate. Moreover, it would also be great to hear Christian children, young and old, pray for their parents and the older ones of the local church. This important request should be made, seeking that we who are seniors would not go astray after walking in the narrow way for many years – even decades.
Sad Experiences
Since we enjoyed the ministry and example of an elder in the assembly for numerous years, it hurts to see him now: in the world, materialistic, divorced and having been unfaithful before the separation and since. Another couple, younger, that grew up in a Christian environment and were well established in the faith got happily married and started sharing their love of Christ together. But now they live separately, no longer "walking worthy of the Lord unto all pleasing, being fruitful in every good work, and increasing in the knowledge of God" (Col. 1:10 KJV). And this is not something new; the sad stories could go on about many others.
Biblical Example
As only one example of many in the Scriptures, consider Hezekiah. He may be found in the annals of secular and biblical history as a great king. Having been brought up by a godly mother, he started as a faithful follower of his God and did that which was right in the sight of the LORD (2 Ki. 18:2). He followed the example of his ancestor, King David, who had "set the bar" in being a man after God's own heart (Acts 13:22). Hezekiah's mighty works in restructuring the temple worship, turning his people away from idols and standing up for his LORD were wonderfully exemplary [commendable]. His unwavering faith in God saved his city from destruction (2 Chr. 32:1-22) and his weeping before the Almighty allowed him recovery from a fatal disease (2 Ki. 20:1-11).
God's Word shows that Hezekiah stood up well as having pleased God. It records the many accomplishments of this great king (2 Ki. 20:20) and the exalted honors the people afforded him at his death: "And Hezekiah slept with his fathers, and they buried him in the chiefest of the sepulchres of the sons of David: and all Judah and the inhabitants of Jerusalem did him honour at his death" (2 Chr. 32:33). We may recognize the faith, humility and accomplishments of this great man during the first half of his reign. However, it appears that when we look at his last fifteen years, he did not finish well.
Let the Scriptures speak regarding this very matter. After the recovery from his illness, 2 Chronicles 32:25 records: "But Hezekiah rendered not again according to the benefit done unto him; for his heart was lifted up." Having been showered with accolades for what God had done (for healing him as well as for causing the sun to go back), he was tested by the LORD to see what was in his heart. He failed the test – apparently becoming "self-sufficient" during the later part of his life (2 Ki. 20:12-19; 2 Chr. 32:27-29). Although God had given him so much, it appears that he took undeserved credit for what the LORD had done for him. The holy record shows that: "he made himself treasuries for silver, and for gold, and for precious stones, and for spices, and for shields, and for all manner of pleasant jewels; storehouses also for the increase of corn, and wine, and oil; and stalls for all manner of beasts, and cotes for flocks. Moreover he provided him cities, and possessions of flocks and herds in abundance."
Tripped-up People Set Bad Examples For Their Children
It was during his last fifteen years that Hezekiah fathered the child who would reign next, a son who became one of the more wicked kings of Judah. Did Manasseh get his example to neglect – or outright reject – the God of his fathers from a wicked mother and a proud father? It's difficult enough for godly parents to see their children go astray – how terrible it must be for straying believers when it is their own example that causes the rebellion of their offspring. Whether in the days of Hezekiah or now the results are inevitably the same.
"Lord, Please Keep Us So That We May Finish Well!"
The concern for those of us of retirement age is this: We can still fail to keep ourselves in the care of Him who works in us both to will and to do of His good pleasure (Phil. 2:13). Like Hezekiah, and similar to some of our contemporaries, we might fall down close to the finish line. Our prayer should be – with others praying for us older ones as well – that we may, for the glory of the Lord, stay close to the Savior, be a blessing to others and, above all, that we might "finish well."
By Hank Blok
For Enquiries, contact:
Tests Administrator,
ASSURE Educational Services
Broad Street, Lagos
07063397940, 08050701465
[email protected]
For enquiries and advert placement, contact: The Tests Administrator, ASSURE Educational Services Broad Street, Lagos 07063397940, 08050701465 [email protected]